What Medication Is Used for Herpes
What Is the Best Treatment for Cold Sores? Holistic Ways of Treating Cold Sores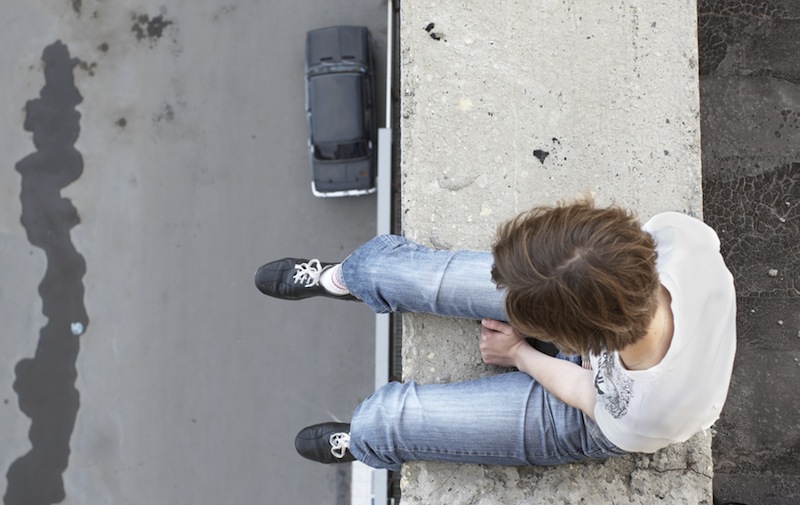 According to a recent report about suicides in America, the suicide rates that include both sexes and all racial and ethnic groups have increased. This disturbing report, issued by federal health officials from the CDC, shows that since 1999, the suicide rates within America have increased by 30 percent. This increase has also touched the lives of all economic and social classes.
The Herpes Stigma
For a large percentage of individuals with herpes, the psychological struggle of coping with the stigma of genital herpes (HSV-2) can be depressing to say the least. To complicate things even further, the herpes simplex virus, also known as (HSV), is viewed by many people of both sexes as a love life death sentence, and unlike its counterparts, HSV can't be cured.
Research shows a link between depressed individuals with the herpes simplex virus and suicide. Although genital herpes (HSV-2) is a very common sexually transmitted disease (STD) in America, it;s difficult to deal with this disease, the herpes stigma, and painful lesions. People who have herpes simplex are frightened, angry, and also afraid of being alone.
The Two Types of Herpes Simplex
The herpes (HSV-1) viral infection includes fever blisters and cold sores caused by the (HSV-1) herpes virus. The most commonly associated (HSV-1) infection includes cold sores. Recent research reports show that more people are now being diagnosed with (HSV-1) outbreaks on their genitals in addition to viral conditions that are typically found on the lips, the tongue, and the soft palate inside the mouth.
The Behavior Related To The Spread of (HSV-1)
It's easy to understand why people seek information about the spread of (HSV-1). There are a number of contributing factors that can cause the spread of (HSV-1). These factors include many things such as engaging in oral sex, kissing, and oral secretions. The virus can also spread by simply sharing eating utensils, drinking glasses, cups, toothbrushes, and cigarettes. Other items that should not be shared with an individual, or individuals who have an active herpes virus include lip balm, lip gloss, lipstick, and towels.
To complicate things even further, many distraught people are simply unable to handle the stress, depression, anger, ongoing psychological pain, and the thoughts of suicide as the only way out. These emotional and stressful reactions also include individuals who are asymptomatic, even though they do test positive for herpes. For many, it's as if they have no where to turn.
The Importance of Herpes Testing
For people. regardless of age, who are experiencing genital symptoms, we strongly recommend herpes testing to determine whether they are infected with the herpes simplex virus.
For the record, an outbreak of herpes frequently presents in the form of mild or severe blisters, skin rashes, or painful sores that are located on or around the genital area, rectum, buttocks, and, in some cases, around or in the mouth and gums.
HerpAlert Herpes Online TreatmentThrough our platform, patients will receive a diagnosis and prescription for HSV. Patients will be given a questionnaire about their HSV history. They are also asked to take three photos of their outbreak, and input their pharmacy information.After a patient is diagnosed, our board-certified physician will submit a direct e-prescription to the patient's pharmacy of choice.
HerpAlert A Highly Respected Telehealth Leader
At HerpAlert, we take great pride in our industry standing as the leading Telehealth service for the online treatment of Herpes Simplex Virus 1 and 2. Through our platform, patients will receive a comprehensive diagnosis and an HSV prescription. If we are unable to diagnose or prescribe a medication for herpes treatment, the patient will not be charged a fee.
Patient privacy and security is our utmost concern. The patient's information is only seen by their assigned board-certified physician. HerpAlert ensures protection through our encrypted and secure algorithm. Furthermore, after receiving a diagnosis and prescription, the patient's personal information is completely deleted and destroyed from our database.
The Herpes Simplex Virus is one of the most prevalent STDs and unlike its counterparts, HSV can't be cured. Research shows that 2 in 3 people are infected with HSV1 while 1 in 5 people are infected with HSV2. An estimated 776,000 new cases of HSV2 occur each year in the U.S. HerpAlert will help millions of people receive a prescription before and during an outbreak.